3 Ways to Avoid a Septic System Backup This Summer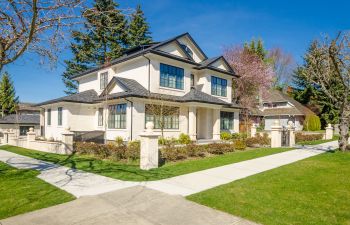 With the warmer weather to enjoy, your septic system may be the last thing on your mind. If your system becomes stressed from overuse by extra guests in your home, you could face a multitude of issues that could impact the health and safety of your home. Septic issues can be a major headache that can be expensive to repair, but you can prevent this problem with a few simple steps. Here are three ways you can avoid a septic system backup this summer.
Be Careful What You Flush
To easily prevent a septic system backup, there are a few things you should avoid flushing down the bathroom toilet. These items include baby or makeup wipes, feminine products, grease, paper towels, napkins or trash. Your septic system is unable to break down these items properly and underground pipes could leak into your home or yard. This mess can be expensive to repair and it is easily preventable by being careful about what you flush.
Perform Preventive Maintenance
Your septic system needs to be thoroughly cleaned by a professional every two to three years. If you have a large number of family members living in your home, you may want to schedule a cleaning sooner. This cleaning helps to break down solids in your tank by removing a top layer of accumulated sludge. The septic service professional will check to ensure tank levels are at a healthy level and that everything is working properly.
Avoid Garbage Disposals
Garbage disposals can create backups in your septic system by allowing chunks of food and debris to enter the tank. These solids can clog the filter, creating a backup of wastewater into your home. Avoid using garbage disposals to preserve the longevity of your septic system.
Professional Septic System Services You Can Trust
If you take care of your septic system properly, you can avoid expensive damage from ruining your home and personal property. If you are having septic system problems, you need to contact an experienced professional you can trust. Septic Service Pro offers a comprehensive range of services from installation to replacement to handle any issue you may have. Call to schedule an appointment or receive a free quote today.
Posted on Behalf of Septic Service Pro