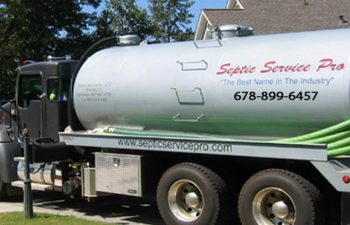 The health of something is usually dependent upon the types of foods used to nourish it. Take for example the human body. For your gut to be healthy, it requires a healthy gut microbiome. A less diverse and less balanced microbiome in your gut can harm your health. For this reason, it's important to drink things like kombucha or eat items such as sauerkraut, yogurt, and garlic.
Just like your body requires healthy bacteria to function well, your septic's health is dependent upon healthy bacteria as well. The "biome" of your septic tank includes a delicate balance of bacteria, yeasts, and enzymes to function to its optimal potential.
Your septic tank requires anaerobic bacteria to take up residence in it. Anaerobic bacteria are naturally added to your tank from the waste sent into your drain. Anaerobic bacteria do not require any air.
Keeping Your Septic Tank Healthy 
To keep your septic tank healthy, you need to keep the "good" bacteria in it. Harsh detergents, bleach, and chemical drain cleaners kill the good bacteria in your septic tank. One way to add good bacteria to your septic system is to flush a packet of brewer's dry yeast down one toilet on the bottom floor of your home one time per month. Try using biodegradable and "septic safe" cleaning products such as vinegar and baking soda.
Septic Service Pro is concerned about the health and function of your septic tank. Call our office to discover how our septic services can help you maintain its health, function, and safety.
Posted on behalf of Septic Service Pro