Bacteria is NOT Always Bad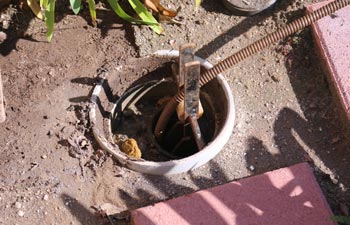 With the media spouting off information every day about the dangers of germs, many people are stuck believing that all bacteria are bad and harmful. Bacteria are put in a negative category, and many people try to avoid all bacteria like they would avoid a plague. However, while there are harmful bacteria that can cause infection in your body, your septic tank actually thrives off bacteria. In fact, your septic tank desperately needs bacteria to perform its task.
A septic tank is a living environment. The primary role of your septic tank is for it to digest organic materials that enter the tank (i.e., the waste from your home). The tank is designed to separate oils, grease, and solids from the wastewater so that the wastewater can be distributed to the drain field. To accomplish this, the septic tank has a precise microbial system that includes yeast, enzymes, and bacteria to keep it healthy and balanced.
Although bacteria are not glamorized in any way, their role is to be the workhorses of your septic system. Trillions of bacteria need to be naturally present and working on decomposing the solid waste in your tank so that it performs well. There are two types of bacteria in your tank: Aerobic and Anaerobic. Aerobic bacteria are more efficient at breaking down and using waste as fuel. These bacteria need plenty of oxygen to survive, and they are highly sensitive to environmental changes. Anaerobic bacteria are more resilient to environmental changes, and because they require little to no oxygen, the septic tank's environment suits them.
As solid waste settles on the bottom of your septic tank, the bacteria work to break down solids by digesting the waste as their fuel and excreting it as liquids and gases. The bacteria are so efficient they can handle decomposing up to 50% of the waste in your tank. Without the work of these bacteria, it is hard for the flow, pumps, and filters to work inside the tank.
At Septic Service Pro, we love helping customers understand their septic tank systems. By learning about the process of what goes on inside your tank, you can be better equipped to take care of your system and protect your plumbing investment going forward. Call us today to learn more.
Posted on behalf of Septic Service Pro