Basement Living Space Is Possible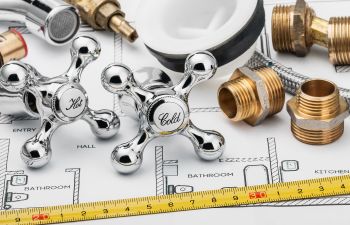 The average American spends more than 30 percent of their income on housing. This means that every inch of available space is valuable. If you are looking for added living space, you may not have to look further than your basement.
When adding living space in your basement, you may wish to add a bathroom and/or laundry facilities. You may have been told this is a problem, but it is possible. This is not an easy DIY project, but professionals like Septic Service Pro will make it easy for you.
Adding Basement Plumbing
Plumbing normally uses gravity to remove waste from the home. Waste water from a shower falls down to the floor where the floor is sloped directing it to a drain. From there, pipes are installed at a downward slope to direct the waste water out of the home to either a septic system or municipal sewer lines.
When a plumbing fixture is installed below the main sewer or septic line exiting the house, pumps must be used to push the waste up to a place where gravity takes over. This pump is called a pump-up ejector system or sewage ejector pump.
How It Works
Ejector Pumps serve for both liquid and solid wastes and allows you to put plumbing in areas below the septic or sewer lines. A sewage ejector pump sits in a sump basin that is cut into the floor and placed below grade. Drain lines from the various plumbing fixtures are sloped down into the basin's side. When the waste reaches a full line in the basin, a moveable float starts the pump. Waste is then pumped up to the septic line and the basin is emptied. When the float lowers to the bottom of the basin it shuts off the pump.
The installation of a vent for the pump is required to equalize pressure during pumping and to provide an outlet for sewer gasses. This vent may connect to an existing vent (soil) stack or run up and through the roof.
Your Basement Living Space
Make the most out of the available space in your home. Discover that you can add plumbing to your basement living space for new bathrooms with all the amenities and conveniences. Call Septic Service Pro today for a free estimate.
Posted on behalf of Septic Service Pro