Bleach and Your Septic System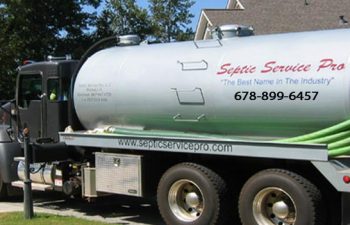 In 2020, the fear of germs and the COVID-19 virus spurred a huge portion of the American population to stock up on cleaning products. In stores across the United States, antibacterial cleaning products and those known to "kill germs" could not be kept on store shelves. As soon as they would come in, they were gone within a matter of minutes by panicked buyers who wanted to make sure that they could keep their homes and families safe. Yet, as effective as many products are at cleaning and removing stains, killing germs, and removing mold, it is essential that you understand what you are cleaning with and how it affects your septic system.
Bleach is a very powerful substance that has been used for many, many years. Not only is it affordable, but it is highly effective. Yet, if you have a septic system and are putting bleach down your drains, it may be doing more harm than good. All septic systems recommend that homeowners avoid putting harsh chemicals down their drains. Not only can bleach be harmful to the environment, but your septic system can be adversely affected.
Your septic system relies on a natural biome to help break down wastewater that is flushed down the drains. This natural biome contains various "good" bacteria that help break down materials such as organic waste, soap, and other contaminants that run through your household pipes. While bleach is highly effective at killing germs, it is also hazardous in the way that it disrupts the function of your septic system. Bleach is designed to get rid of all bacteria – the bad and the good. If good bacteria is killed off in your septic tank, then your tank cannot break down the waste like it needs to. Therefore, waste will accumulate and build up in your tank, causing unpleasant smells, a squishy yard, and waste backup inside your home.
Bleach can be diluted and still be effective at cleaning. Using a small amount of bleach diluted with water every so often should not disrupt your septic system. However, using a natural cleaning solution with lemon juice or vinegar can help you keep your home clean and your septic system safe.
Posted on Behalf of Septic Service Pro