Buying a New Home? Invest in a Septic System Inspection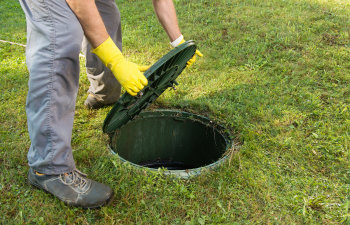 If you are in the market for a new home in the Cumming or Buford, GA, area, you may be looking at houses that rely on a septic system. One of the misconceptions when buying a home is that pre-sale inspections will detect if there are any problems. While they may identify some issues, they do not look at every detail of the house, including deep inside a septic system. Before buying a home with a septic system, you will want to invest in a thorough inspection, and here is why.
Septic Systems are Expensive
A well-maintained septic system can last for multiple decades, but most will need to be replaced at some point. This can include removing an old tank and installing a new one, as well as replacement of different components such as the distribution box, drain field, mound system, and sewer lines. If a completely new septic system is needed, it can cost over $20,000. You want to avoid being saddled with this cost unexpectedly in a year or two.
Hidden Septic Problems
Since the septic components are underground, it is difficult to know whether problems are lurking below. These can include damaged septic pipes or tanks with slow leaks or tree roots that have infiltrated septic lines. A septic system with minor issues can continue performing for months, even years. However, they will eventually worsen, and you may come home to a backup septic system one day. A thorough inspection by a septic professional can uncover any unwelcome surprises hidden in the backyard of your potential new home.
Negotiate Septic Repairs
If you have a septic system inspection performed and there are issues, you have the opportunity to negotiate with the seller for repairs or replacement. This may include them completing the repairs as part of the contract or reducing the price to accommodate repair costs. It puts the ball in your court and gives you options regarding the purchase. Knowledge is power – knowing what you are buying and any problems you may face down the road is better than being blindsided by a significant septic issue.
Professional Septic System Inspections
At Septic Service Pro, we have served our customers in northern Georgia for their septic system and sewer needs for many years. We work with realtors, homeowners, and home buyers when a thorough septic system inspection is needed. Our team is comprised of septic experts that understand every aspect of these systems. We perform intricate inspections using advanced technology to check every component for wear, tear, and functionality.
Only sign the papers on a new-to-you home after completing a septic system inspection. This is a wise investment that could save you thousands of dollars and give you peace of mind. Call our team at Septic Service Pro to schedule your pre-sale septic system inspection.