Can We Dump This Noisy Sump Pump?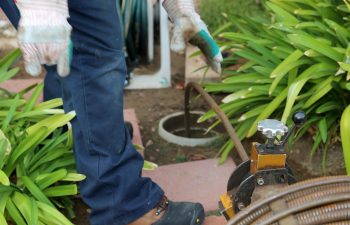 It's so disappointing when you move out to the country to get away from the noise of the city and have to listen to a noisy sump pump that comes on every hour or so.
Many ask, "Can't we just get rid of that noisy sump pump? It hasn't flooded since we moved in and there's never water in our basement."
Let's take a realistic look at the question. That sump pump is like an insurance policy. If there's no water or moisture in your basement, you're getting your money's worth. However, if you do have high water, you'll be delighted it's there.
Here are a few reasons you should keep it. Contact the professionals at Septic Service Pro to look at replacing that old sump pump with a new quieter model that you won't even know is there.
What Are the Benefits of a Sump Pump?
Although a sump pump has no visible value, it's like auto insurance; it's always there if you need it. You wouldn't stop paying the insurance policy on your new car even if you legally could, would you? Even though you've never had an accident, you don't know about the other drivers.
It's the same with the sump pump. You don't know when the watershed will shift and turn your basement into a swimming pool. Here are a few benefits to consider:
A dry basement.
Your homeowner's insurance might require it, or it's cheaper to have it when it's not required.
It keeps the walls dry, so there is no mold growth, which causes respiratory ailments.
It prevents corrosion of your metal appliances.
Without it, the moisture would attract termites and other insect infestations.
It provides you with peace of mind and a dry basement regardless of the weather outside.
Plus, there's probably a reason they put the sump pump in your basement. Those reasons could include:
Prior flooding
The location of your home suggests it might flood because it is below the local water table.
Your basement has been finished or renovated for more living space, or you store many of your family's belongings there.
When your current sump pump is more than ten years old or noisy, it might need to be repaired or replaced. Call the professional plumbers at Septic Service Pro for a free, no-obligation estimate for sump pump repair or replacement.
Posted on Behalf of Septic Service Pro