Commercial Kitchens: 3 Maintenance Tasks You Need to Stay on Top Of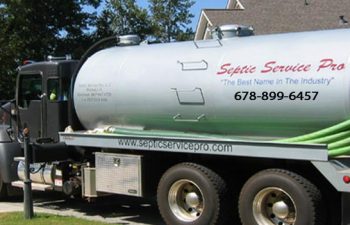 Commercial kitchens get a lot of action every day they are in operation. From washing dishes, cleaning oven racks, sanitizing cooking services, cleaning up messes, and preparing foods – commercial kitchens are a hotbed for grime. If you run a commercial kitchen, your bare minimum requirement should be that you aim to meet all necessary standards. Of course, everyone who eats at your establishment hopes that your goal is to exceed those standards. When it comes to keeping a commercial kitchen clean and healthy, cleaning and maintenance are constantly on your mind.
Not all waste that is generated from commercial kitchens gets thrown out in the dumpster. Other systems on the property process liquid and solid waste, and they need maintenance just like any other area within your commercial kitchen. Three areas that are often overlooked on the maintenance schedule include septic tanks, drains and sewers, and grease traps.
Septic Tanks: Residential septic tanks should be pumped every 3-5 years, but commercial kitchens on septic systems require more frequent servicing. Failure to have a commercial tank pumped regularly can lead to damage to the septic system. It is recommended that commercial septic systems be pumped at least once a year.
Drains & Sewers: Liquid waste has to go somewhere, and it generally finds its way down sink or floor drains. Commonly in commercial kitchens, grease and food debris find their way into the drainage system, leading to backups and blockages in the drain lines. If water is not draining efficiently, you will need to have your drains cleaned of debris and obstructions.
Grease Traps: Commercial grease traps are installed to trap and prevent grease, hair, oil, lint, sediment, and other solid materials from entering the plumbing systems where they cannot be processed. Commercial kitchens that use grease traps need to have them cleaned and their waste disposed of in a safe, environmentally friendly method.
At Septic Service Pro, we provide high-quality service for your septic maintenance and emergency needs. From pumping, inspections, and repairs, we are the name to trust. Contact us today to keep your commercial kitchen running safely.
Posted on Behalf of Septic Service Pro