Don't Flush Medication Down the Drain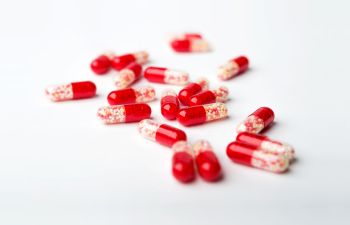 When it comes to flushing things down your toilet or put down the sink, stuff matters. Coffee grounds, grease, and baby wipes are never to be put into your septic system, but other things can cause adverse effects. Unwanted, unused, and expired medications do not mix well with septic systems – and they need to be on the "do not flush" list inside your home.
Medications are typically classified into two groups: over-the-counter medicines and prescription medicines. While all medications can negatively impact your septic system, the ones prescribed to you by a medical professional are the most dangerous. Antibiotics, painkillers, anti-depressants, and cancer-related drugs disrupt the entire septic system because they cause an imbalance in the bacteria.
Every septic system relies on a biological process because a septic tank is a living organism – at least the bacteria living in there are. There are trillions of bacteria present and working to decompose the solid waste in your tank. Therefore, it is vital to know how to take care of the system without upsetting it. Bacteria work hard to break down solids by digesting the waste as their fuel and excreting it as liquids and gasses. It is essential that these bacteria stay "healthy" to do the necessary work to help your septic system work properly.
One way to ensure that your septic tank's bacteria are healthy is to avoid putting harmful chemicals down your sinks and toilets. Medications contain potent ingredients that can kill off the beneficial bacteria that your septic system needs. If the bacteria do not filter the wastewater from your house for safe re-absorption into the ground, harmful chemicals can lead to groundwater contamination. In a nationwide study, 80% of the rivers and streams tested found low levels of medications such as steroids, antibiotics, hormones, and contraceptives. This is incredibly hazardous because some of these waterways make up our drinking water.
The bottom line is that medications and septic systems do not mix. If you have unused medication, please dispose of it properly. Here is a list of local locations where you can drop off unwanted or old medications at disposal sites.
Keep your septic system working correctly by being very intentional about what you do, and what you don't, put down your drains.
Posted on behalf of Septic Service Pro