Focusing On Your Flushing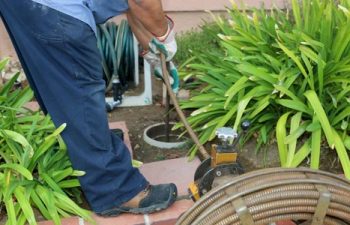 Do you realize how many times you flush a toilet each day? It's a simple act that most people don't even think about when they do it. It's like flipping a light switch or turning a doorknob. We do these things without much intention or thought. However, flushing your toilet should come with a dose of intentionality to ensure your toilet will continue to perform correctly. Your toilet is a major entryway to the plumbing system, which includes your drains, pipes, and septic tank (if your home is equipped with one) so there are items to flush and items not to flush as you consider a more focused daily flush.
Focusing On What Not To Flush
Many items are marketed as being flushable, but they are causing your plumbing pipes to get clogged. Things such as baby wipes and sanitary wipes will wreak havoc on your pipes. These types of wipes do not disintegrate in the same way that toilet paper does, therefore, throw those wipes in your garbage can instead.
Paper towels and tissues are often associated with toilet paper. They're all white, soft and relatively thin. However, paper towels and tissues are not designed to disintegrate in the same way that toilet paper does. O-tips, cotton pads and menstrual products cannot break down sufficiently either.
Hair and dental floss easily are tossed into the toilet because they're small and appear harmless. However, these items are tiny but mighty when it comes to their ability to cause a net that traps items in your pipes, catching and holding other debris and ultimately creating a block.
If your toilet is not functioning correctly, it could be due to a blocked pipe or another underlying septic issue. Call Septic Service Pro today, and we will conduct a septic inspection and offer you prompt and affordable repair.
Posted on behalf of Septic Service Pro