How Kids Can Negatively Affect Your Septic System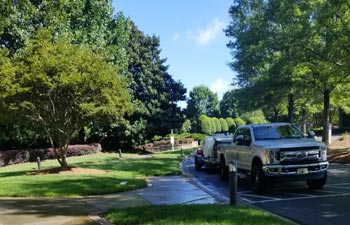 When your family expands, there is joy and blessing that abounds. Whether through natural birth or adoption, adding children to a family is a wonderful cause for celebration. While children are indeed a blessing, they also come with many extra responsibilities. There is the cost of feeding and clothing them, the cost of seeing to their everyday needs, and any medical or emergency needs that arise, and there is the impact they have on your home. Since a home is typically the most significant investment that a family will incur, consideration of children's added expense is a must. As children grow and mature, they will inevitably break things, damage walls, and cause you to spend extra money that you may not have budgeted for. Yet, there is an area that you can plan ahead for, and that is the impact that children will have on your septic system.
Most adults are fully capable of being responsible in the bathroom. They can control the materials that end up in a septic tank, while children may not give as much thought to them. With that said, children often require that septic tanks be serviced and pumped more frequently.
Small children are notorious for "dropping" items into the toilet. Toy cars, pacifiers, socks, and even your keys are not off-limits when it comes to what a toddler can "drop" in the toilet. Hard objects and thick materials can get jammed in the working parts of a septic tank. If you suspect your child has flushed something inappropriate down the toilet, you will want to have your septic tank checked to avoid huge problems with your septic system.
As children grow and get older, they tend to spend more time in the bathroom grooming and getting ready. Also, as girls mature and begin their menstrual cycles, they will need access to female products. It is important to stress to them that tampons and pads should never be flushed down the toilet. It is also essential that wipes never be flushed. While many wipes claim to be "safe" for your septic system, our experience at Septic Service Pro has taught us otherwise. Any type of material that is not toilet paper should never be flushed.
If you would like to learn more about how to keep your septic system in good working order, contact Septic Service Pro today.
Posted on Behalf of Septic Service Pro