How Laundry Impacts Your Septic Tank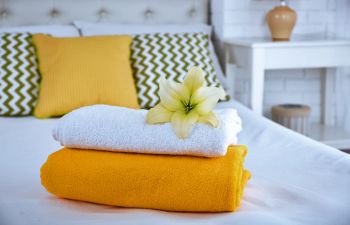 When it comes to choosing laundry detergent, you have a lot of options. Many people choose a detergent based on scent alone, while others have other criteria that must be met before using it within their home. Whether you choose your detergent based on what's on sale, what has the "cleanest" ingredients, or a refreshing scent, if your home is on a septic system, you need to choose what's best for your plumbing.
When it comes to detergent types, you will notice that there are three basic forms: powder, liquid, and pods. Below we will list the differences between these forms so that you can make an educated decision.
Powder
While many people may characterize powdered detergent as "old fashioned," this form of detergent is not only your best price, but it also comes in an environmentally friendly cardboard box. Powdered detergent is easy to use because you simply sprinkle the detergent in with your laundry. However, powdered detergent does have a drawback – it tends to form clogs in the septic system since it does not always dissolve completely in the washing machine. Over time, the buildup of powdered detergent can lead to a blockage in your water pipes.
Liquid
Liquid detergents are the best options for all types of septic and sewer systems. Because they come in a liquid form, they do not clog pipes or septic systems. They can be used in just about any type of water condition. Liquid detergent is not much more expensive than powdered detergent, so this is also an economical option.
Pods
Let's face it, Americans are all about convenience. The latest trend in detergent is laundry pods. While these prepackaged liquid detergent pods are conveniently wrapped and easy to use, they do carry an expensive price tag. They are also extremely dangerous for children because they can easily pop in little hands that squeeze too tightly. Most pods are considered safe for septic tank systems, though, so if using caution and not minding the price tag, these pods may be a good choice for your use.
As with all household items, make sure you carefully follow the packaging directions to protect yourself and your septic tank. Contact Septic Service Pro if you need assistance with your septic tank.
Posted on behalf of Septic Service Pro