How Septic Tank Cleaning Can Save You Money on Plumbing Repairs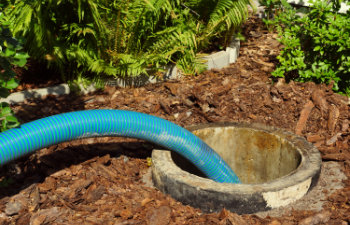 Are you tired of constantly spending money on plumbing repairs? Have you tried various drain cleaning methods but still faced the same issues? Then, it might be time to consider septic tank cleaning as a safe and eco-friendly solution. Septic tank cleaning is a highly effective drain-cleaning technique that uses high-pressure water streams to remove stubborn clogs and debris from your sewer lines and pipes. Here are three ways septic tank cleaning can save you money on plumbing repairs.
Prevention of Future Blockages
Septic tank cleaning helps prevent future blockages in your drain pipes. Any buildup or debris that could lead to clogs down the line is thoroughly eliminated using high-powered steam. The equipment professionals use is able to power through thick sludge and tree roots. A cable snake may be used to dislodge tough clogs first before feeding a hose through the sewer line. This deep cleaning means less frequent plumbing repairs and fewer expenses in the long run.
Increased Lifespan of Your Pipes
Over time, the buildup of debris and sediment in your pipes can cause corrosion and damage to the pipelines. Leaks can create water damage to your business equipment and health risks to your employees and customers. As a result, you could face liability issues leading to lawsuits and hefty fines for code violations. Septic tank cleaning removes this buildup, preventing breakage and extending the lifespan of your pipes. This cleaning can help you save money on expensive pipe replacement.
Improved Efficiency
Are you noticing a spike in your monthly utility bills? Clogged sewer drains can cause water to back up and slow the water flow in your pipes. This backup can lead to increased water bills and wasted water. Septic tank cleaning restores the water flow in your pipes, improving efficiency and reducing your monthly water bill.
Professional Septic Tank Cleaning Services
Septic tank cleaning is a cost-effective solution to stubborn clogs and blockages in your pipes. By preventing future blockages, extending the lifespan of your pipes and improving efficiency, septic tank cleaning can save you money on plumbing repairs in the long run. Septic Service Pro offers professional sewer cleaning and repair services to help your Georgia business operate at peak performance. Call to schedule an appointment today.