Is My Septic Tank Clogged?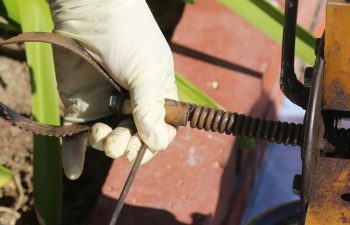 Any water used in your household will drain through the septic system, through an inlet at the top of the tank. Over time, your septic tank will fill from all wastewater outlets in your property. At a certain level, your tank is designed to release water into an area on your property known as the drain field. Fluids released in the drain field will not smell and be serviceably hygienic, and the soil around your septic tank will remove any remaining bacteria.
Should the pipe supplying water to the drain field become blocked, wastewater will back up through your septic tank system. It can be easy to confuse a septic tank blockage with a single blocked drain, but swift action will prevent damage to your property and associated costly repairs.
Identifying a Clogged Septic Tank
In the early stages, a clogged septic tank will appear very similar to a clogged household pipe. Water may drain from fixtures more slowly, and you may notice unusual gurgling sounds. The key difference is that a blocked pipe may affect one or two fixtures, whereas a clogged septic tank will impact the function of all fixtures at once.
Septic tank problems will become apparent on the lower floors of your property first, so basement floor drains, shower outlets and first floor toilets are worth checking for signs of drainage problems.
What to Do About a Suspected Clog
If you suspect a blocked pipe, it can be treated without professional assistance by applying a mixture of vinegar and baking soda down your drains. After sitting for up to two hours and then being flushed liberally with hot water, most minor obstructions should be removed. You should never attempt to treat a clogged pipe with chemical drain cleaners, as this will damage the beneficial flora of your septic tank and make the matter worse.
The best way to prevent septic tank clogs is by having the system pumped regularly. Septic Service Pro offers a comprehensive service to ensure that your tank continues to provide optimal functionality.
If you suspect that you have a blocked septic tank, we offer additional repair services to restore your peace of mind. Contact Septic Service Pro in Cumming, GA today for a professional evaluation of your needs.
Posted on Behalf of Septic Service Pro