Is the Size of Your Septic Tank Still Working for Your Home?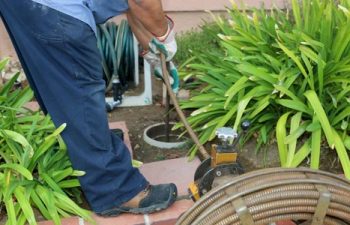 Whenever a home is built and a septic system is installed, the system is typically sized to handle a specific number of users in the home. Most of the time, the size of the septic tank will correlate with the number of bathrooms and bedrooms in a home. For example, a 1,000-gallon septic tank generally accommodates a family of four. A septic tank of this size will generally need to be pumped every 2-3 years to keep it functioning correctly to handle the waste from the family of four. However, families tend to grow over time. What if a family of four expanded to a family of six or a grandparent moved into the home? It is easy to focus on setting up bedrooms or even adding on an addition to your home, but have you thought about upsizing your septic system to accommodate the number of people inside your home?
Does Size Matter?
Septic tanks need to be sized correctly to handle the number of occupants that are using the plumbing system. If a tank is too small, not only will it need to be pumped frequently, which will cost a significant amount of money over time, but the extra strain on the system can cause catastrophic issues. An improperly sized septic system can cause embarrassing backups, foul odors, drain field problems, and groundwater contamination.
Other Factors to Consider
Household capacity is the most contributing factor when considering the size of a septic system. However, there are other factors to consider when evaluating whether your septic system is working for your family.
Is your home equipped with water-efficient fixtures and appliances?
How conscientious is your family about preserving water usage at home?
Are your appliances, toilets, and sinks working correctly?
The best way to know if your septic system is adequately sized for your family is to contact a professional. At Septic Service Pro, we are the trusted experts at helping our clients maintain a healthy septic system. If your family grows, it is essential to remember that it will impact how your system operates.
Contact Septic Service Pro for all your septic system needs.
Posted on Behalf of Septic Service Pro