Is Your Septic System Supporting or Harming the Environment?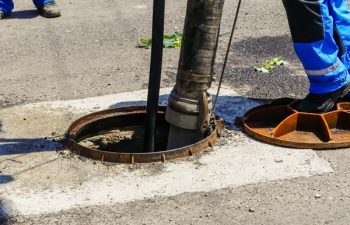 When people think of a septic tank going awry, they typically think of foul odors, slow running toilets, or even disgusting backups. While these most certainly occur, there is also a serious environmental risk involved when a septic tank fails to operate correctly.
In most situations, a septic system is more environmentally friendly than a public sewage system. With municipal sewage systems, harsh chemicals must be used to treat wastewater so that it is safe for discharge. Due to the process under which wastewater must go through, most experts agree that a properly working septic system is a better choice for the environment. However, a failing septic system can deliver untreated wastewater into the environment and cause its own set of problems. When untreated wastewater is released into areas that it is not intended to go, a host of complications can occur. If the contamination of groundwater happens through a failing septic system, the environment is negatively affected and there is a safety risk to nearby bodies of water – even to the threat of polluting drinking water.
In general, there are four leading causes of septic system failure:
An overwhelmed septic system
Damage to the septic system
Faulty design or construction
Improper maintenance
It takes the knowledge of a professional septic system expert to diagnose the cause of septic tank failure. Without an accurate diagnosis as to why your septic system is failing, the issue cannot be solved, and there will be a risk for the problem reoccurring in the future.
At Septic Service Pro, we understand the inner workings of septic systems. Preventing environmental and health risks associated with septic tank failure must involve proper septic tank maintenance and routine septic pumping. Whether you are concerned that your septic system is not working correctly or you need to have your septic tank pumped, contact Septic Service Pro today. We provide both residents and businesses with full-service septic tank pumping and septic tank cleaning in North Georgia.
Posted on behalf of Septic Service Pro