Is Your Septic Tank Lid Broken?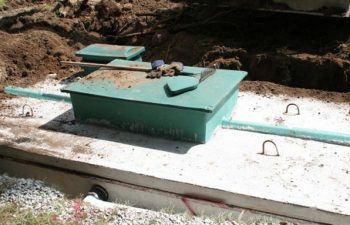 A septic tank offers an environmentally friendly and convenient way to address your household waste. Under proper operation, your septic system will easily address water produced from the sink, shower and bathroom. However, it is important to be alert for issues with your septic system, as its efficiency depends on all components operating with maximum efficiency.
If you notice a foul odor in your yard or around your property, this could indicate that your septic tank lid has become cracked or damaged. Otherwise, backwash of sewage occurring in your drains or lavatory suggests that soil or other foreign bodies have entered your septic system and caused a blockage.
At Septic Service Pro, we recommend that you have your septic tank professionally pumped and evaluated every three to five years. If you are new to your property or were unaware of the necessity of this task, you may have some trouble locating your septic tank lid.
Check Your Documents or Ask Around
If you have purchased a new home, a diagram of your septic system should have formed part of your property inspection. Check your documentation or ask for this to be made available to you. If you are able to contact the previous owners, it is likely that they will have arranged septic tank drainage, and will be able to help you locate it. Otherwise, local septic tank companies may have previously visited your premises and will be aware of your plumbing layout.
Employ a Metal Detector
Some septic tank installations have risers that will raise the lid to ground level. Depending on the size of your yard, these should be easy to locate. It is more likely that the entire septic system, including the lid, will be buried as much as one meter deep. A metal detector can help you zero in on the approximate location of your septic tank lid, and the precise location can be achieved by investigating with a metal pole.
Check Your Pipework
Follow the outlet lines from your home to determine the general area of your septic system. A septic tank is usually placed anywhere between seven to twenty-five meters away from your property. The outlet area will encourage grass and plant life to grow fuller and longer than the surrounding vegetation. This is a good place to begin looking with a metal detector.
Finding or replacing a septic tank cover is no easy task. It is vitally important to ensure that your system has not been compromised by soil or sludge. Contact Septic Tank Pro in Georgia today to take the stress out of septic system maintenance.
Posted on behalf of Septic Service Pro