It's Cold Outside! Keeping Your Outdoor Fixtures Protected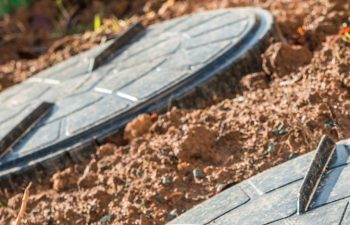 Have you been staying warm this winter? According to the Farmer's Almanac, the Southeastern parts of the United States will experience "Potent storm moves northeast from the Gulf of Mexico with moderate amounts of rain, Cold air from Canada pours south, bringing a significant freeze into the region, even Florida." Are your outdoor fixtures ready for the freezing weather?
Outdoor Spigots
In most cases, the heat coming from your home will not be sufficient to ensure your outdoor water faucet will not freeze. If you have water in the pipes to your faucet and the water in it freezes, that water will expand and can potentially burst your pipe, valves or joints. To prevent this from happening close the shut-off valve for your faucet and disconnect your hoses. Open your faucet and let any residual water drain out of your pipe. Foam faucet covers installed over your spigots will help protect them from the freezing elements as well.
Hoses
Be sure to disconnect any outdoor hoses from outdoor faucets. In addition, disconnect all hoses from each other. Let the hoses drain and then coil them, ensuring there are no pinches or kinks. Screw the ends of your hose together to prevent them from getting dirty during the winter. If you forget and leave a hose outside and it freezes, slowly thaws it by carefully bringing it inside.
At Septic Service Pro, we will provide both residents and businesses with full-service septic tank pumping and septic tank cleaning in North Georgia. You take care of your outdoor plumbing fixtures and we'll care for all your septic issues this winter.
Posted on behalf of Septic Service Pro