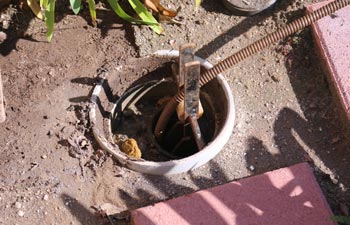 Are you noticing more clogging in your sinks, showers or toilets? If so, this could be due to buildup or blockages in your main line. Septic tank clogging can be due to a variety of reasons. You can tell if you have a main line clog if you notice water is backing up out of your drain or plumbing system. You may also hear a gurgling sound coming from your drains.
Possible Causes Of Your Clogging
Pipe Damage
Sewer Line Sagging
Tree Root Damage
Flushing Harmful Items Down The Toilet
Pouring Grease Down The Drain
Hydro Jetting
Hydro jetting is a reliable solution for cleaning and clearing your main lines. It works from the inside of your pipes rather than digging up your yard or damaging your infrastructure. It is a cost-effective option because it saves you time and money. It is a precise option as well because it accurately targets the location and severity of your blockage or blockages, which allows for accurate placement of the hydro jetting nozzle. This effective method combats tough clogs such as grease, soap scum and even tree roots and leaves that may be blocking the flow in your pipes.
If you have clogging or blockages in your main line, don't try to DIY this issue. Call Septic Service Pro and enlist the help and expertise of our plumbing specialists today. We will get your home or commercial property flowing freely with as little interruption to your schedule and infrastructure as possible. Call our team today.
Posted on behalf of Septic Service Pro