Safeguarding the Health of Your Septic Tank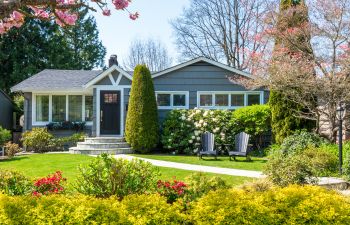 Septic tanks provide an efficient and straightforward waste management solution for your home or business. However, they are much more sensitive to damage than a citywide sewer system. In addition, repairing a septic tank can be expensive, so at Septic Service Pro, we recommend regular maintenance and due care and attention to what goes into your tank.
Liquid enters your septic tank from many different sources in the home. Sinks, bathtubs, bathrooms and laundry equipment all drain into the septic system. A delicate colony of bacteria within the tank breaks down any organic matter allowing it to be dispersed back into the environment.
You should not notice any bad smells emanating from the tank or drain field. However, some materials cannot be broken down and will gather in the tank as sludge. Septic Service Pro recommends that Georgia residents have their tank pumped every three to five years to remove this accumulated gunk.
What Can't Go into a Septic Tank?
Your septic tank will struggle to process many kinds of organic and inorganic matter. As a result, blockages within the system lead to leaks, bad smells and costly repair bills. Items like diapers, paper towels, cigarette stubs, and sanitary products damage any sewer system, but the effects are much more devastating with a septic tank.
It is easy to forget that your kitchen sink drains into your septic tank. Grease, fats and frying oils add to the sludge and scum in the tank and may leak into and contaminate the surrounding area. Runoff from cooking should be disposed of with your other trash. Alternatively, a grease catch under your sink is a good safeguarding measure.
Septic tanks rely on bacterial cultures to break up flushed solids. Petrol, weed killer and other solvents are devastating to these organisms and prevent your tank from operating. Harsh chemicals should be disposed of properly and never put down the drain. Care should be taken when selecting toilet bowl cleaners, like bleach and acidic compounds kill the friendly bacteria. Choose an environmentally friendly cleaner instead.
Ultimately, only water, human waste and thin, specially formulated toiled paper should enter your septic tank. If you are concerned that your septic tank is not operating correctly or harmful materials have been introduced, contact Septic Service Pro in Georgia today.
Posted on Behalf of Septic Service Pro