Selling Your Home This Spring? Let Septic Service Pro Help!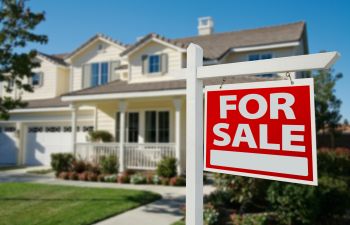 Are you planning to or considering selling your house this spring? Spring is a great time to put your house on the market. Buyers are more willing to get out and explore homes for sale in the warmer spring weather. According to Zillow, "the best two-week window for home sellers is the first half of May: U.S. homes listed in the May 1 to May 15 period generally sell almost two weeks faster than the average listing in the year, and they command a final price $2,400 more, on average than homes listed at other times."
If you're looking to sell during that sweet spot in May, it's time to get your home ready now! If you live in Georgia, there's good news for you. According to the Home Buying Institute, "A recent forecast predicted that the housing market in Atlanta will see bigger home-price gains in 2019, compared to the national average for that same period."
If you're getting your house ready to sell, there are some items you should have inspected before you put it up for sale. The inspection items include an inspection for mold, radon, well water, foundation, pests or bugs, roof, and septic system.
Septic Service Pro offers quality septic inspections for residents and realtors. We will inspect your home for any issues that may cause potential buyers to purchase a different house than yours. Call Septic Service Pro today for your quality septic inspections. We offer the same inspection to you that we would want to be done if we were buying or selling a house.
Posted on behalf of Septic Service Pro