Septic Service Pro Loves Your Yard Too!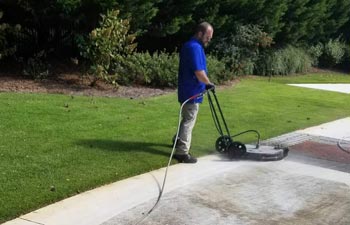 When you have an issue with your septic, it can disrupt a lot of your usual routines and give you a feeling of uneasiness as you wonder what will happen. If you're having septic problems, you can have peace of mind that our professionals at Septic Service Pro will provide you with high-quality service and attention. Our stellar reputation in the industry ensures you will get the best quality and assistance for all your septic needs.
Attention Beyond Your Septic System
Our professional team at Septic Service Pro will not only care for your septic needs, but we will also pay careful attention to the areas surrounding your septic system. Your yard is one area we try to disrupt as little as possible. Most septic tanks are located underground in your yard. When something goes wrong with it, it needs to be accessed. Our team at Septic Service Pro will try to protect the integrity and beauty of your yard as much as we can while fixing your problem.
What Our Customers Say About Our Attention To Their Yards
"Michael and Shane did an awesome job. Had to pump the septic, install a new baffle tee and tail outline. Very little yard displaced."
"Michael and assistant pointed out a leaking toilet that I didn't know I had (saved me $ there!). They also disturbed very little of the yard to get to the tank."
Septic Service Pro
You can trust Septic Service Pro's team of septic specialists when you need any septic service, from our routine maintenance and emergency repairs to pumping and inspections. Call us today.
Posted on behalf of Septic Service Pro