Septic Specific Facts You Should Know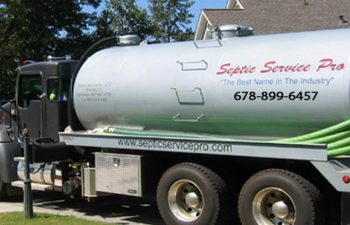 When to Pump Your Septic Tank
Most septic system companies recommend pumping your septic tank every 3 to 5 years. Still, the exact time will vary based on the size of your household, the size and number of toilets, total wastewater generated, the volume of solids in wastewater and septic tank size.
The professionals at Septic Service Pro should inspect and evaluate when to get your tank cleaned. The service providers will assess its contents based on the level of water present in the tank when pumped. Depending on your septic system, you may need to have your septic tank pumped more frequently than three to five years.
How a Septic Tank Is Pumped
Pumping septic tanks is a straightforward process:
The pumping company uses a vacuum truck, which pumps out the effluent (sludge) from your septic tank. The sludge is sent to a landfill site or facility that can dispose of it properly.
The vacuum truck also drains the tank water discharged into a stream or body of water. The wastewater is treated before it goes back into the environment.
The vacuum truck refills your septic tank with clean water from its supply tank. Since most of the sludge has been removed, this will start to fill your septic tank again.
Caring for Your Septic System
Schedule your septic tank pumping regularly with Septic Service Pro and maintain your septic system. It will last longer and provide a more reliable service.
Keep these tips in mind:
If you notice any odors, water pooling near the tank or other potential problems, contact septic service professionals immediately to have it inspected and repaired as soon as possible.
When you empty the tank, put the lid back on it and position it correctly so it won't leak.
Run a hose from under your kitchen sink to the septic tank to force air, allowing water to drain naturally. Don't leave your hose connected for more than 24 hours, as this can cause backflow and water damage.
Get Septic Service Pro to clean out mainlines, pipes or drains leading into your septic tank, as these can fill with debris over time.
Let the Septic Service Pros inspect and clean your septic system as needed. When drains are slow to drain, backing up or odors persist, contact Septic Service Pro to inspect.
Posted on Behalf of Septic Service Pro