The Mainline is Your Defense Against Human Waste Backups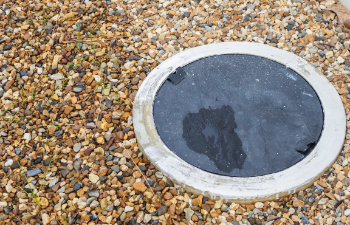 Maintaining a smoothly running septic system is vital to keep your home clean and functional. When protecting your septic system, one crucial aspect to focus on is the main line.
At Septic Service Pro in Cumming and Buford, GA, we understand the importance of mainline cleaning and how it can save you from costly septic tank problems.
Septic Tank Mainline
To begin with, let's address what the main line is. The main line is the crucial conduit that connects your household plumbing to the septic tank. It's responsible for carrying all the wastewater and human waste away from your home to be safely processed in the septic tank. When this line becomes clogged or obstructed, it can lead to serious issues, including messy backups and potential damage to your septic system.
Do's and Don't to Prevent Plumbing Disasters
To prevent plumbing disasters and protect your septic system, there are some dos and don'ts you should be aware of:
Avoid Flushing Non-Biodegradable Items
It's crucial to keep non-biodegradable items out of your plumbing system. Diapers, tampons, and wipes, even if labeled as biodegradable, can still cause blockages in your main line. Disposing of them in the trash rather than flushing them down the toilet is best.
Say No to Grease in the Drain
Grease may flow smoothly when warm, but it thickens as it cools. This makes it a prime culprit for clogs in your main line. Instead of pouring or flushing grease down your drain, collect it in a separate container and dispose of it properly.
When your main line shows signs of clogging or blockage, it's time to take action. That's where Hydro-Jetting comes into play. Hydro-jetting is a highly effective technique for clearing clogged main lines, and it's a specialty service offered by Septic Service Pro.
What is Hydro-Jetting?
Hydro-jetting involves using a high-pressure hose to blast water into your main line. The force of the water is so powerful that it can break through and remove any debris or obstructions that may be causing the blockage. This technique is not only effective at clearing the line, but it's also gentle on your pipes, ensuring they remain intact.
The process begins by opening the inlet end of your septic tank. Then, a hydro-jet hose is inserted into the main line of your home. The high-pressure water dislodges any built-up waste, grease, and other materials, flushing them back into the septic tank. What's great about this method is that there's no mess left in your home – all the action happens within the pipes.
Hydro-jetting is the go-to solution for clearing your main line and safeguarding your septic system. It is the safest, most efficient method with an excellent track record for clearing drain lines effectively and preventing future blockages.
Your central line is pivotal in keeping your septic system functioning correctly. To prevent costly and messy septic tank problems, follow the dos and don'ts, and when needed. You can also trust Septic Service Pro in Cumming and Buford, GA, to provide expert mainline cleaning and Hydro-Jetting services.