Unusual Septic Tank Blockages: Keeping Your Septic System Healthy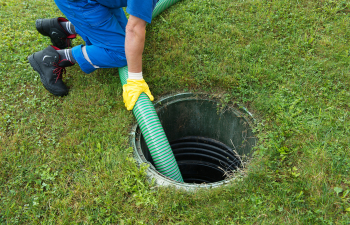 Maintaining a healthy septic system ensures your home's wastewater treatment system functions effectively.
However, occasionally, unusual blockages can occur, causing disruptions and potential damage to your septic tank. We will explore some uncommon septic tank blockages and share tips to keep your septic system in shape.
You can extend the lifespan of your septic tank with the help of Septic Service Pro, a trusted septic service provider serving Cumming, GA, and Buford, GA.
Uncovering Unusual Septic Tank Blockages
While common causes of septic tank blockages include excessive grease, tree root infiltration, and non-biodegradable items, some less typical culprits can create obstructions too.
One such unusual blockage is the buildup of flushable wipes. Despite their label, many flushable wipes do not disintegrate effectively, leading to clogged pipes and septic backups. Another uncommon cause is the accumulation of feminine hygiene products, dental floss, or paper towels, which homeowners should never flush down the toilet.
Additionally, items like toys, jewelry, or even small household appliances accidentally dropped down the drain can cause significant blockages.
Keeping Your Septic System Healthy
A few essential tips can go a long way to maintaining a healthy septic system and preventing unusual blockages. Firstly, avoid flushing non-biodegradable items; including wipes, hygiene products, and paper towels.
Stick to toilet paper that easily dissolves in water. Secondly, be cautious with what goes down your kitchen sink. Grease and oil can solidify in the septic tank, causing clogs and impairing the tank's effectiveness. Instead, scrape excess food into the trash and use a strainer to catch food particles.
Maintenance Schedule
Regular septic tank pumping is crucial to prevent buildup and maintain the system's efficiency. Septic Service Pro, a leading septic service provider serving Cumming, GA, and Buford, GA, recommends scheduling professional septic tank inspections and pumping every 3-5 years, depending on usage and tank size.
Consider a septic tank inspection if you believe that unsuitable items are clogging your drainage system. It is essential to address any issues early to avoid damage to your septic tank.
Septic Service Pro can provide inspection and maintenance services to residential and commercial customers. We serve Cumming, GA; Bufford, GA; and surrounding locations.
We aim to ensure you get the most use out of your septic tank. Replacing waste and drainage systems is expensive. With proper maintenance, you can avoid costly repairs or replacements.
Septic tanks are designed to manage biodegradable waste. If you have any doubts about disposing of other liquids and items, Septic Service Pro can provide advice and guidance.
A healthy septic system is essential for the smooth running of your home. By following these tips and seeking professional assistance from Septic Service Pro, you can keep your septic tank free from unusual blockages and ensure its long-term functionality.
Remember, preventive maintenance is the key to avoiding costly repairs and preserving the integrity of your septic system.