What You Need to Know About Septic System Services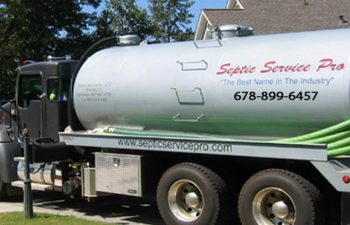 A septic system is a below-ground wastewater processing system commonly used in rural areas where a centralized sewage system is unavailable. Typically, the system consists of a septic tank and a drain field. The septic tank separates solid waste from liquid waste, and the liquid waste is then sent to the drain field for further treatment.
How to Keep Your Septic System Functioning Properly
Septic system services include regular inspections and maintenance to ensure the system functions correctly. This maintenance includes pumping the septic tank to remove any accumulated sludge and scum and checking the drain field for any signs of failure or clogging.
Septic services also include repairs if any system parts need to be replaced or repaired. Call Septic Service Pro immediately for repair and services.
Preventive Septic System Services
Regular maintenance is essential to the proper functioning of a septic system. It helps to prevent clogs and blockages in the drain field, which can lead to backups and untreated wastewater being released into the environment. It also helps to extend the system's life and reduce the likelihood of costly repairs.
Inspection of the septic system is also essential. An inspector will check the tank for proper functioning, the drain field for proper drainage and the system's overall condition. These inspections help identify any potential problems early, so they can be addressed before they become serious.
Repairs to a septic system can be costly, but they are often necessary to ensure the system continues functioning properly. Common repairs include replacing damaged or broken parts, such as the inlet and outlet pipes, and fixing leaks. In some cases, a new drain field may need to be installed if the old one has failed.
In addition to regular maintenance and repairs, septic services might also require the installation of a new system. The installation might include designing and installing new septic tanks and drain fields and connecting them to the existing plumbing in a home or business.
In conclusion, septic system services play an essential role in the proper functioning of septic systems. Regular maintenance and inspections help prevent problems and extend the system's life, while repairs and new installations are necessary to address any issues that may arise. It is vital to have a professional septic service provider to keep your septic system running smoothly and efficiently.
Contact Septic Service Pro today to learn more.
Posted on behalf of Septic Service Pro