Why Fall Is the Best Time to Install a Sump Pump in Georgia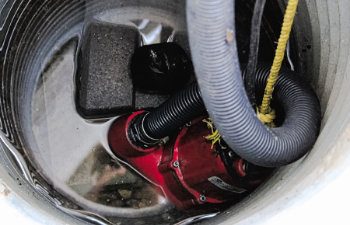 As the leaves change color and the temperatures start to drop, fall brings with it a unique opportunity for homeowners to take care of important maintenance tasks around the house. One often overlooked but critical task is installing a sump pump. While you might associate sump pumps with heavy rains and flooding, fall is actually the ideal time to install one in your home in Georgia.
1. Preventing Basement Flooding
Fall is when we transition from the warm, wet weather of summer to the colder conditions of winter. Although Georgia is not overly cold or wet during the winter, fall is a better time to install a sump pump to prevent future flooding. It ensures that any excess water from heavy rain or snowmelt is promptly removed from your basement, protecting your belongings and the structural integrity of your home.
2. Avoiding Spring Water Intrusion Issues
Springtime storms can create water intrusion into your home. Installing a new sump pump now when temperatures are mild and dry is ideal for homeowners in Georgia. The dry fall months are the best time for sump pump installations since the other seasons tend to have more severe and wetter weather.
3. Benefiting from Lower Demand
Sump pump installation services are in higher demand during the spring and summer when heavy rains and flooding are more common. Scheduling the installation in the fall means you are more likely to secure a convenient appointment.
4. Peace of Mind for the Upcoming Months
Knowing that you have a reliable sump pump in place before wetter weather arrives can provide you with peace of mind. You won't have to worry about the potential damage flooding can cause during the rest of the year when storms can produce extensive flooding. Instead, you can confidently enjoy the following seasons, knowing that your home is well-prepared to handle excess water.
5. Ensuring Proper Functionality
Like any mechanical equipment, sump pumps benefit from regular testing and maintenance. Installing a sump pump in the fall allows you to ensure that it's in proper working condition before the heavy precipitation begins. You can test it, make any necessary adjustments, and address any issues well before they become emergencies.
6. Enhancing Home Value
Installing a sump pump is not only a practical investment but also one that can enhance the value of your home. A properly functioning sump pump and a dry basement are attractive features for potential buyers should you decide to sell your home in the future.
While sump pump installation may not be the most glamorous home improvement project, it's a crucial one, especially in regions of Georgia prone to heavy rainfall. Fall offers the perfect opportunity to take care of this essential task before the challenges of winter arrive. By installing a sump pump in the fall, you can protect your home, belongings, and peace of mind throughout the wetter months ahead. Contact our team at Septic Service Pro if you need a new sump pump installed at your home in Northern Georgia. We serve Forsyth, Gwinnett, Hall and North Fulton Counties.