Why Toilet Paper Matters to Your Septic Tank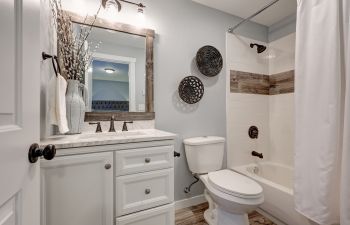 You've probably never thought about toilet paper more in your life than you have thought about it in the last few weeks. With toilet paper in such high demand, you are probably finding that you have to purchase different brands and different types of toilet paper than before. You need toilet paper, so you settle for what you can get, right? Well, if your home relies on a septic tank, be mindful of the type of toilet paper you settle for.
Unlike sewer systems, septic plumbing systems cannot handle just any type of toilet paper. Neglecting to understand what your system can handle and following the guidelines of "septic safe" toilet paper can be a costly and very upsetting mistake for your home. When now, more than ever, people are at home with very few places to go – you want to baby your septic tank. You surely don't want a backed-up septic tank right now!
With limited quantities and types of toilet paper available at most stores, you may have to look harder at the kind of paper you purchase. Below are the recommended "septic safe" types of tissue:
Single-Ply – While you may love your Charmin Ultra Soft® bath tissue, your septic tank does not. A septic system can handle single-ply toilet paper with greater ease and efficiency than thick toilet paper.
Biodegradable – You may be thinking, aren't all toilet paper types biodegradable? Well, yes, …eventually. Toilet paper that is labeled "biodegradable" is made with natural materials and does not contain additives that will stop up your septic tank. Biodegradable toilet paper will break down much faster and with less water than other options.
Recycled – Recycled papers lack chemicals such as chlorine bleach and formaldehyde that are often found in standard toilet paper varieties. Look for the label "100% recycled materials" to protect your septic tank and the environment.
As we said before, you've probably never thought so much about toilet paper as you have lately. Septic Service Pro encourages you to use the right kind of toilet paper for your septic tank. Now, more than ever, is the time to extend the life of your septic tank!
Posted on behalf of Septic Service Pro