Why You Must Inspect the Septic Tank Before You Buy a House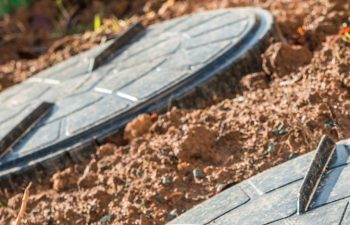 One thing you must do before you buy a house is get a professional septic tank inspection. Don't just assume everything is fine down there because the house has everything you've dreamed of getting.
One thing you won't want after moving in is an expensive septic tank problem. Therefore, spend a little time and money, and get a professional's opinion about the health of your drainpipes and septic system from the folks at Septic Service Pro.
It's not that expensive, and through the use of a fiber-optic camera hooked to an extendable, flexible cable much like the scope doctors use, they can see tree roots and other damage in the pipes and tank. A simple inspection will put you in the driver's seat during the price negotiations because you know what's going on down there.
To ensure you have all the information, here are a few tips.
Asking the Seller Won't Necessarily Cut It, But It Could Help
Although it's a good idea to discuss everything about the home with the seller, whether that's the real estate agent or the previous owner, they're not likely to reveal everything even if they know it, And with a septic tank or drainpipe issue, they might not be aware of any issues.
On the other hand, you can ask for maintenance and cleaning records. Plus, ask when did they install the septic tank. If it has been 25 or more years, it might need a replacement very soon.
Do a Visual Inspection of the Backyard & Drain Field
You don't have to be an expert to know if there's standing water over the septic tank in an otherwise dry area. You could have an issue.
You can start by following your nose. If there's a foul odor in the backyard, it could be the septic system. And, it's like they say, "The grass grows greenest over the septic tank," —especially when it needs to be drained or is leaking.
Inside, flush the toilet a few times, and if the water is slow to go down or gurgling sounds are coming from the pipes, it could point to an issue.
Get a Professional Drainpipe Camera Inspection
You shouldn't consider a septic tank inspection as an unnecessary expense when thinking about buying a house. The plumbing professionals at Septic Service Pro conduct these inspections regularly for buyers, sellers and real estate agents. When hiring a professional plumber to inspect before purchasing, the real estate agent or seller could pay part of the costs if they are eager to sell.
Posted on Behalf of Septic Service Pro